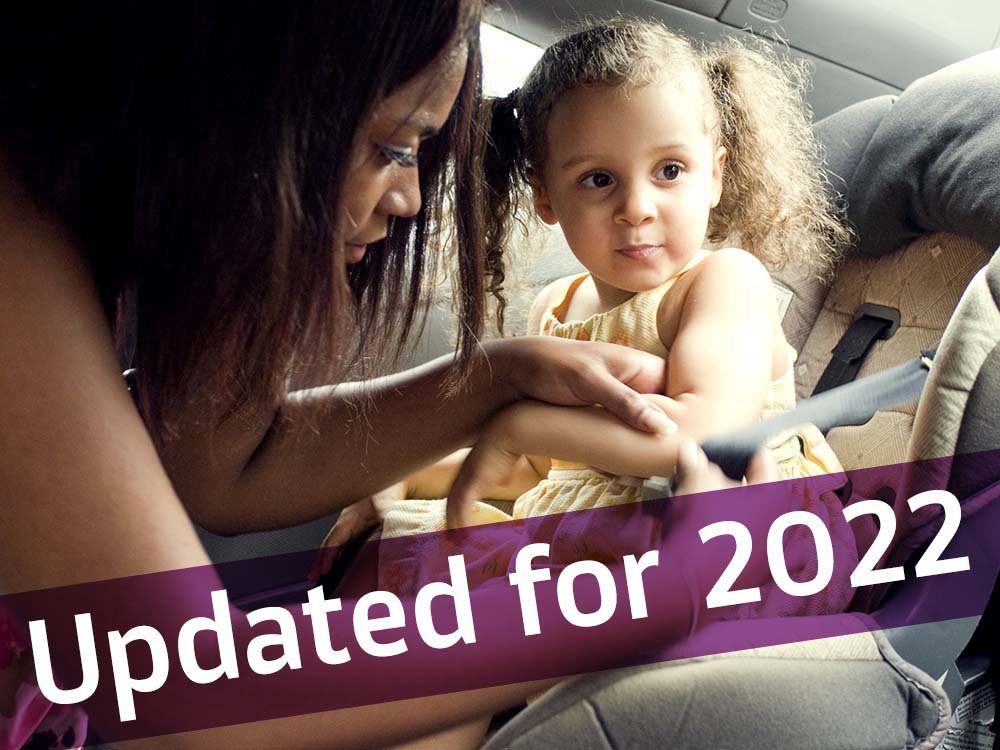 Every 32 seconds in 2017, a child under the age of 13 in a passenger vehicle was involved in a crash. Many injuries and deaths can be prevented by proper use of car seats, boosters, and seat belts. Data shows that:
In 2016, restraint use saved the lives of 328 children ages 4 years and younger.

Car seat use reduces the risk for injury in a crashes by 71–82% for children when compared with seat belt use alone.

Booster seat use reduces the risk for serious injury by 45% for children ages 4 – 8 years when compared with seat belt use alone.
We've compiled a list of resources to help you with making sure your little ones (and bigger ones too) are as safe in a moving vehicle as they can be!
Pennsylvania's Seat Belt Law
Under Pennsylvania's primary child passenger safety law, children under the age of 4 must be properly restrained in an approved child safety seat anywhere in the vehicle.
Children under 2 must be secured in a rear-facing car seat until the child outgrows the maximum weight and height limits designated by the car seat manufacturer.
Children from age 4 up to age 8 must be restrained in an appropriate booster seat.
Children from age 8 up to age 18 must be in a seat belt.
Car Seat Recommendations for Children (from PennDOT and the CDC)
Select a car seat or booster seat based on your child's age and size, and choose a seat that fits in your vehicle and use it on every trip, no matter how short.

Always refer to your specific car seat manufacturer's instructions; read the vehicle owner's manual on how to install the car seat using the seat belt or LATCH system; and check height and weight limits.

To maximize safety, keep your child in the car seat for as long as possible, as long as the child fits within the manufacturer's height and weight requirements. Recommendation from PennDOT (PDF)

Keep your child in the back seat at least through age 12. Airbags can kill young children riding in the front seat. Never place a rear-facing car seat in front of an airbag.

Buckle children in the middle of the back seat when possible, because it is the safest spot in the vehicle.

Set a good example for your child by always using your seat belt.
Car Seat Grant/Loan Programs in Southeast and South Central PA
No car seat? Based on your financial need, you may be eligible for one of the car seat loan programs nearby. Contact the program closest to you here:
CHOP
The Children's Hospital of Philadelphia offers child car seats at no cost through its Child Safety Seat Program at CHOP. Anyone who cannot afford to buy a child safety seat can be referred to this program by a healthcare provider. To be eligible, you must be currently receiving public assistance and have a green EBT Access card.
Call 717-394-1561 to schedule an appointment today.
Text CHAT to 831-292-5433 for assistance 24/7
You may need to disable content blockers in order for LiveChat and ChatBot to work on your device.