When you find out you are unexpectedly pregnant, it can quickly feel like everything is spinning out of control. You start considering your options… and suddenly, you're swimming in a sea of pressure, panic, and politics… not to mention unreliable advice.
There are important answers to questions you may not even know to ask yet, and there's a lot you need to know about abortion health and safety before you make a decision about your unplanned pregnancy. If you're considering abortion, here are some tips about abortion health and safety that you need to know before you decide: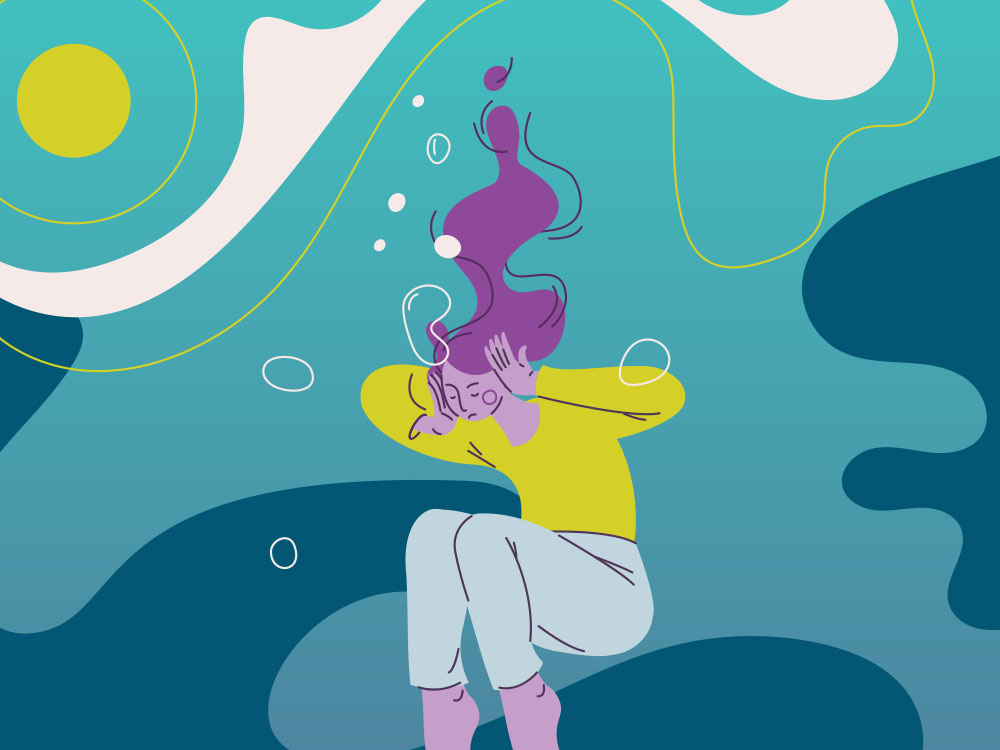 You need to know the information provided by an ultrasound exam.
A pregnancy test simply confirms that a pregnancy hormone was detected in your urine. However, an ultrasound confirms those hormones are truly there because you are pregnant. An ultrasound exam can also pinpoint how far along you are in your pregnancy, as well as determine the viability of the pregnancy. Having this information can help you avoid having an unnecessary abortion. In addition, an ultrasound also confirms that a pregnancy is in the uterus and not ectopic. An ectopic pregnancy requires emergency treatment.
At AWC, our medical-grade pregnancy tests are provided at no cost (so, no insurance is needed). If it's positive, we also provide the necessary ultrasound in order to give you the answers you need before you decide about your pregnancy. Our team of licensed medical professionals will be with you every step of the way to answer all your questions and make sure you have all the information you need about your pregnancy.
You need to know if you have a sexually transmitted disease or infection (STD/STI).
The most common STDs/STIs often don't have any symptoms, and if you have an abortion with an untreated STD, you could be at risk of developing pelvic inflammatory disease (PID). PID is an infection of a woman's reproductive organs, which can cause pain, scarring, and infertility. The idea of testing for STIs can be scary, but our specially-trained medical team is here to help you get the information you need and understand what to do next if your test comes back positive. AWC offers no-cost testing for two common STIs—gonorrhea and chlamydia. Learn more about our STD/STI Tests here.
You need to know and understand the side effects and risks of abortion.
Your mental and physical health are important. Like all medical procedures, an abortion procedure carries certain risks, whether it's a medical/chemical (abortion pill) procedure or a surgical procedure. In addition to the potential for emotional and mental side effects, potential physical risks include hemorrhage, PID, damage to the cervix or uterus, and incomplete abortion, which requires an additional procedure.
Resist pressure to make a decision if you feel hesitant or uncertain.
You need to know the decision is yours.
Making a decision about your unplanned pregnancy is a big one, and it's one that only you can make. If you're feeling pressured by anyone to make a decision that doesn't feel comfortable to you or to decide too quickly, take a step back. That person may have a personal investment in your decision, which isn't healthy for you. Instead, turn to those who have nothing to gain or lose by the outcome of your choice.
Resist pressure to make a decision if you feel hesitant or uncertain. We have resources available to you to help you make sense of your concerns so you can make an informed decision.
You need to know you're not alone.
Make an appointment at AWC as soon as you think you might be pregnant. Our licensed professional medical team offers confidential, no-cost services in a non-judgmental and caring environment. We thoughtfully listen and answer all of your questions so that you can be confident about your decision and have the tools you need to keep your head above water… and get moving toward your healthy future.
This information is presented as an informational tool only. It is not intended to replace medical advice or care from a qualified medical provider.
Call 717-394-1561 to schedule an appointment today!
You may need to disable content blockers in order for LiveChat and ChatBot to work on your device.