Shower Moms With Love
Help us stock the Baby Boutique!
Please consider a donation from our registries below, or host a baby shower to benefit the moms and families who work diligently in our Parenting Education Program to earn items for their little ones.
Contact us at 717.394.1561 for more details!
REGISTRY OPPORTUNITIES
Please ship items to us at 1102 Millersville Pike, Lancaster, PA 17603.
NOTE: If you'd like to drop items off in person, PLEASE call first so we can make sure that a member of the advancement team is available to assist you.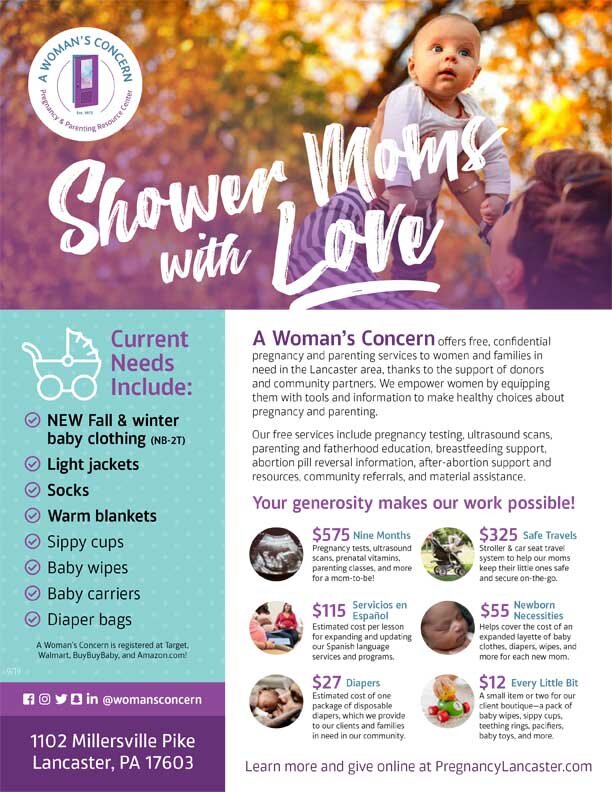 - NEW Fall & winter baby clothing (NB-2T) *
- Light jackets *
- Socks *
- Warm blankets *
- Sippy cups
- Baby wipes
- Baby carriers
- Diaper bags
* Top needs as of 9/2019.