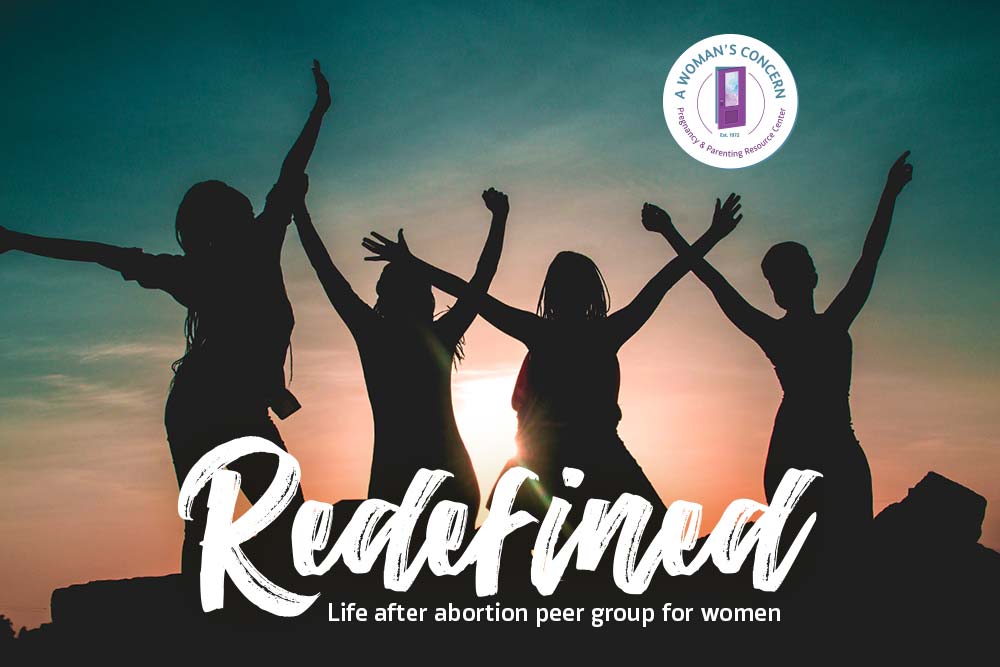 Redefined (Life After Abortion) Support Group
Redefined, our "life after abortion" peer group for women, is one of several options for women who have experienced abortion in their past (whether recently or longer ago). Led by specially-trained and certified facilitators.
Learn more about After Abortion Support
How to Register:

Call 717-394-1561
00

days

00

hours

00

minutes

00

seconds
Location
Hope House at A Woman's Concern

1102 Millersville Pike, Lancaster, PA 17603

The carriage house behind our main building is called the Hope House! Enter through the purple door and head up the stairs to your group or class.
Category